He's starred in Chile, he's come out in the States, and he wants more. National Knight Benjamin Herrera He's had a good season and is looking forward to the remaining months.
After winning the E2 class at the return of the Enduro National Championship, two weeks ago in Bucalemu, the Red Bull athlete was the protagonist in the local competitions in Indiana, USA, facing the (Grand National Cross Country) GNCC.
"I got to Indiana on Thursday and three days later, we actually had a date for the local championship, which I managed to win and made me so happy," he began commenting on Benga, in an interview with Biobio Chile.
"I have to adapt to Cross Country here and also adapt, because here on the East Coast it's very hot and humid. The idea is to play as many races as possible before the first GNCC date," added the Chilean.
Back to Chile
In our country, there have been more than two years without Enduro competitions due to the covid-19 pandemic, which is something that has been observed in racing, according to Benjamin Herrera.
"I would say that the level of the professional class has worsened a little, because there were no races, the drivers cannot be measured. The pilot stressed that the ones who grew up were the ones outside.
What is missing to level up?
I think it is only a matter of time, with all the young riders that are coming in now, with more careers, they will raise their bar.
What did you like most about running back in Chile?
It's been over two years since I took part in Chile to ride in Europe at the Enduro World Cup. I really liked it, especially because I got back to racing with the people I grew up with and competed with them in my first races. I met very nice people of a high standard, in addition to being in a very beautiful place like Bucalimo.
Now, how do you feel about GNCC?
This weekend we were in Indiana, which is one of the most similar races to the GNCC. Now comes another weekend with a local race and then travel to West Virgina on day 10 of GNCC.
difficult year
But even though Benjamín Herrera stood out for his results, ranking 15th in the GNCC, the national made no secret that this was one of his toughest careers.
"I had many problems with the motorcycle issue, and coming to the US was very impromptu. Because of the pandemic, I was left without equipment last year. I had support but it was well beyond the budget of the company that ran it for me, we are doing our best with few resources Very," said the contestant.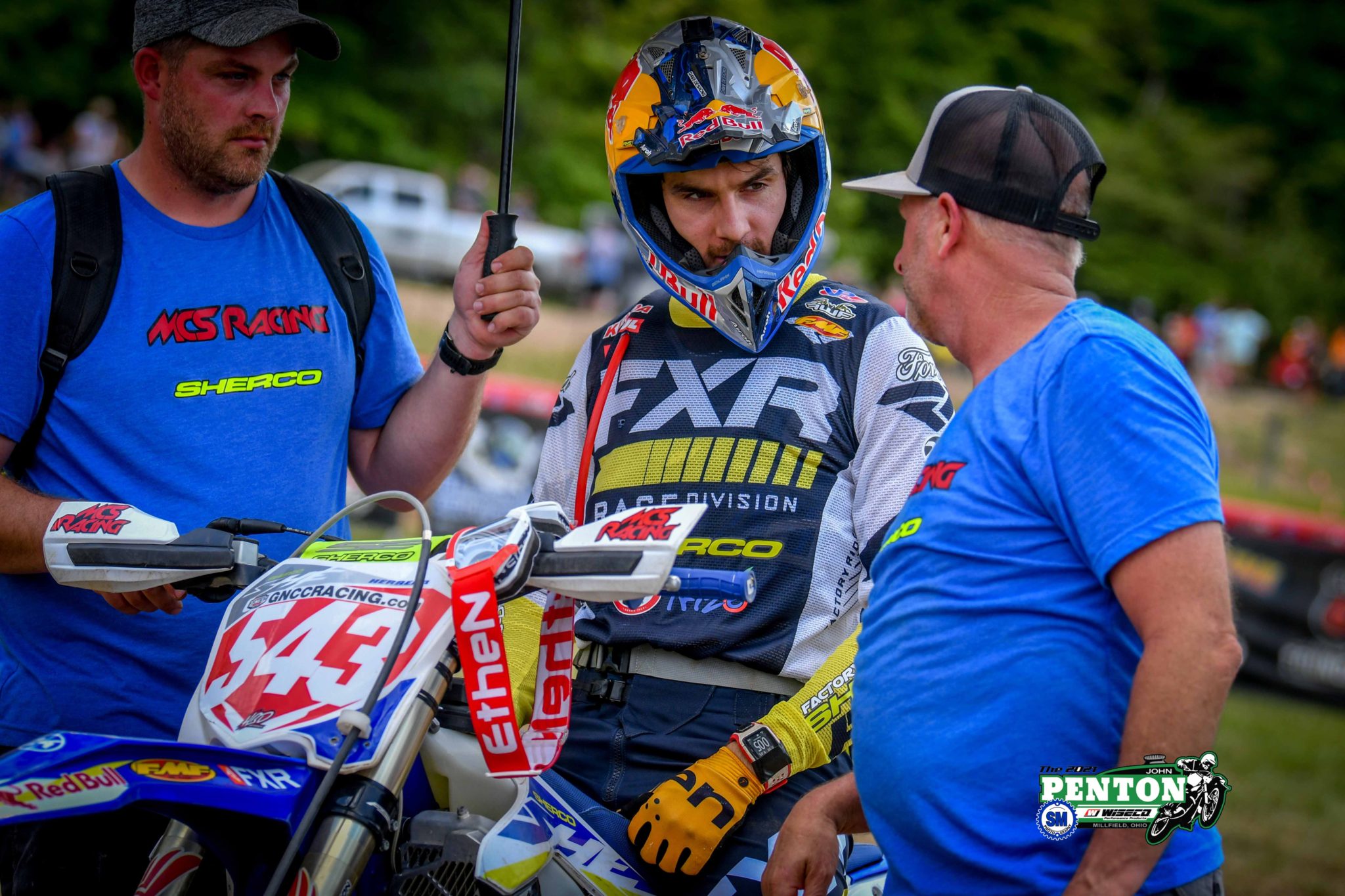 What problems do you have?
It was a very complicated year, and the most difficult thing was the small organization that was able to come to the United States. I wasn't ready and had to go from date to date to improvise with the bike, and make arrangements myself with some friends.
And what is more complicated?
Not having a team here was complicated, and I will compete in mobile home With two friends who helped me and against competitors with giant teams. We hope to find a team next year, the people here know the sacrifices I made, and seeing the results, there are some aspirations to be Team.
What will you highlight in this difficult year?
It has been a special year, I have learned many things that are not only related to motorcycles and racing, but also to appreciate many things. Maybe in terms of results, it wasn't the best, but it's been a great season for learning to think about the next few years.
What are your aspirations for the rest of the year?
Since there are many issues with the bike, and seeing how it goes with that, the idea is to continue in the same category and try to get as high as possible and hopefully be in the top 10 overall.
"Lifelong travel trailblazer. Food nerd. Award-winning music enthusiast. Twitter guru."