A government minister has warned Coronation Street will be at Level 3 under COVID restrictions – only Rovers Return will be able to serve takeaway food.
This claim was made by Information Minister John Whitingdale in a debate in the House of Commons praised by MPs from all parties. TV soap Where it celebrates its sixtieth anniversary.
Bringing up a topical issue in the discussion, Mr. Whittingdale said: "I fear it's almost certain Weatherfield I will still Be in level 3 With the end of the national lockdown, which means Rovers Return will only be able to provide take-out service.
"But I hope it won't be long before Rovers Return is Level 2, which will of course allow alcohol to be sold with a big meal like Betty's hotpot."
Mr. Whittingdale was also praised Social distancing measures taken by the program, Such as placing furniture between characters, to ensure production continues during pandemic.
"But it is very important, not only is it clear that the production is done safely, but also the public messages, which a show like Coronation Street can help cross, about the importance of maintaining social distancing and wearing masks," he said.
Corrie's debate was organized by Labor Representative Tracy Braben, who between 1994 and 1997 played Tricia Armstrong, a character – in another positional development – who was sent to prison for failing to pay her TV license.
Opening the discussion, Ms. Braben said that Coronation Street is as much a part of British culture as it is "a lovely cup, a dinner of fish and chips or a sit-down for the Queen's speech on Christmas Day".
She told MPs, "We cried together, gasped together, laughed together and learned together. Iconic stories that make the nation take a break from its busy life, make a cup and a Korean pop on TV."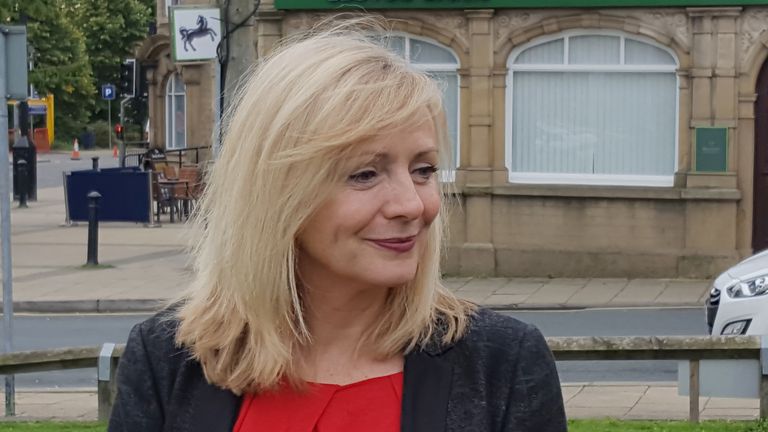 In an unusual move, speaker Sir Lindsay Howell, a Member of Parliament for the Curley area, got into the debate, telling MPs, "It's interesting with Coronation Street – they're always talking about going to Corley Market because they know the good value of Corley Market.
"The other thing is that Ken Morley is Chorley, just one of the few stars that has been on Coronation Street. And at home I have a tray from Newton and Ridley that was off the Coronation Street site.
"me and [Deputy Speaker Nigel Evans] They were on a political show where we had to guess a lot of questions. Guess who won? I've got the stairs. "
In his speech, Mr. Whittingdale, who was Margaret Thatcher's political secretary before becoming Representative, said Coronation Street was "without doubt the greatest soap in the world" and revealed that he had visited the site twice.
:: Subscribe to Backstage Podcast at Apple PodcastAnd the Google PodcastAnd the SpotifyAnd the speaker
"The first time I did that was with Margaret Thatcher in January 1990," he said. "And it was really the case that I had to show her on the road to the filming location the characters who were stars of that particular time.
" And I really went through all the different storylines and was especially keen to visit the Thousand Roberts Corner because her father was of course Alfred Roberts who ran the grocery store in Grantham.
But she got there and was very upset to see Alf Roberts' corner store holding a sign, 'Licensed to Sell Alcohol,' and she said that for sure, this was never allowed in her father's store, who would never have dreamed of selling alcohol.
"But having said that, she then visited Rovers Reading, but it was pretty clear she'd get a lemon once from behind the bar."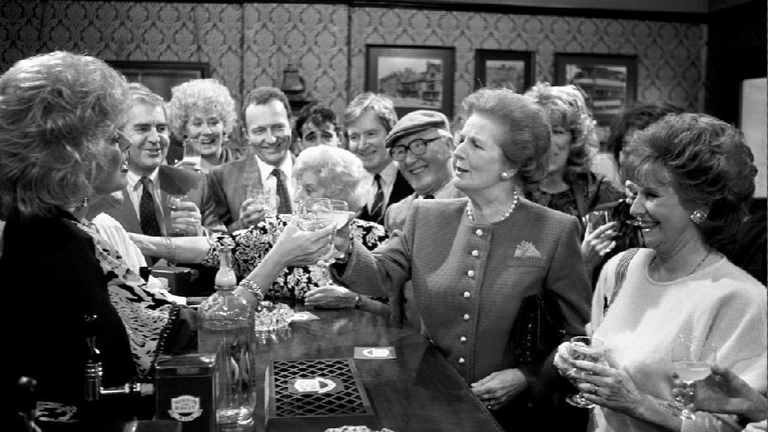 Another lover of Mrs. Thatcher, former Conservative Secretary Connor Burns, said it was time for Boris Johnson to visit Coronation Street Group in Salford.
He said, "The prime minister has not yet visited Coronation Street." "I hope this is something that will correct him, for those of us who are loyal fans, they are deeply offended by the fact that as Mayor of London he has gone to Lower EastEnders, but hasn't paid tribute to Coronation Street yet.
"The 60th anniversary would be a good occasion for the Prime Minister to go up Coronation Street and say thank you on behalf of the government and the UK."
"Subtly charming bacon junkie. Infuriatingly humble beer trailblazer. Introvert. Evil reader. Hipster-friendly creator."