Tegucigalpa On Sunday in London, representatives of the Honduran government inaugurated the country's embassy in the United Kingdom of Great Britain and Northern Ireland, a passport data capture system that will speed up the issuance of that document.
This initiative is part of the measures taken by the Ministry of Foreign Affairs to strengthen and modernize the diplomatic and consular headquarters in Honduras with the aim of expanding and improving citizen service services.
The head of the General Secretariat for Government Coordination, Carlos Madero, Deputy Counselor Karen Ngaro, the Ambassador of Honduras to that European country, Evan Romero Martinez, and virtually Deputy Counselor Nelly Jerez participated in the event, the Foreign Ministry said in a press release.
Deputy Foreign Minister Ngaro said: "We are very happy to launch a data collection system for all our citizens to be able in this way to update their data and be able to renew their passports."
For his part, Jerez noted that with this measure, an important step is being taken so that Hondurans living in the UK can renew this identity and travel document in a timely manner.
For his part, Madero acknowledged the progress made in implementing these technological systems that had been implemented by the Ministry of Foreign Affairs for the benefit of Hondurans abroad.
"Our mission is to serve. Today we open passport reservations for our brothers in the United Kingdom, we facilitate services, it is a continuous improvement for the benefit of Honduras," Foreign Minister Lisandro Rosales said on his Twitter account.
Honduras Lydia Suyapa Tabora and her daughter Esmeralda Abigail Diaz also participated in this symbolic act, and were the first citizens for whom embassy staff took pictures and data that would allow their document to be processed more quickly.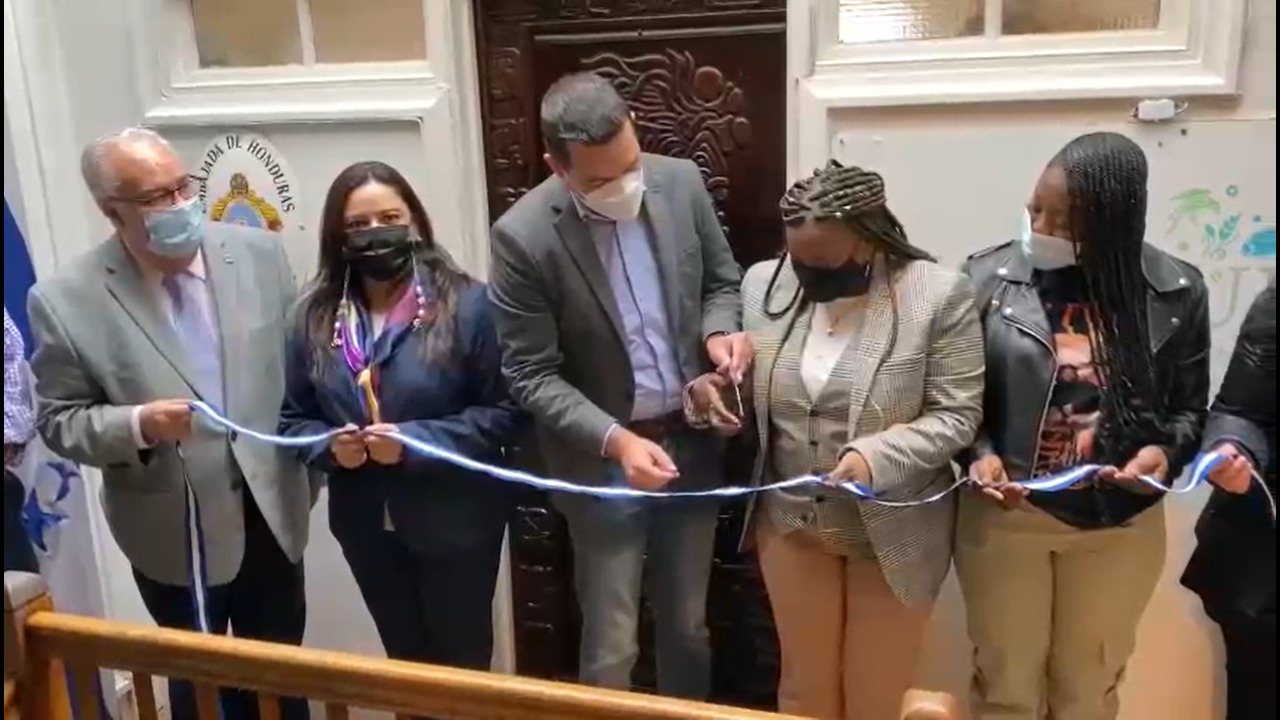 Tabora stressed that the opening of this service is a major advance because before that they could only manage a passport in Spain or Honduras.
Then also attended by Janet Swazo, President of the Honduran Federation in the United Kingdom, and her niece Catherine Soazo, both of whom are relatives of the famous footballers of Honduras, David and Nicholas Suazo.
The representative of the Honduran community said: "I would like to thank you on behalf of all residents of England for opening this system which we have needed for many years."
He indicated that they are being legalized to have more opportunities in that nation. Suazo has lived in that European country for 16 years. JP
"Subtly charming bacon junkie. Infuriatingly humble beer trailblazer. Introvert. Evil reader. Hipster-friendly creator."